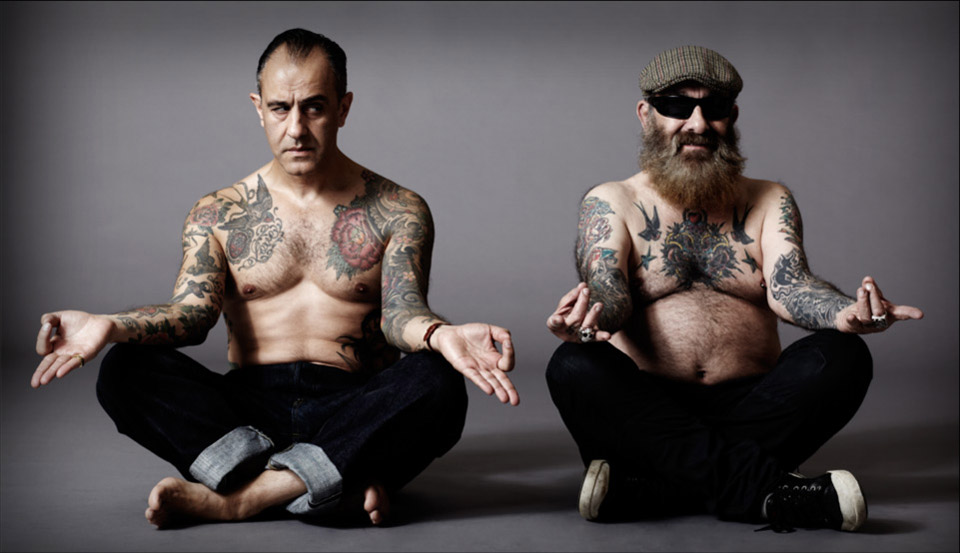 ABOUT FIERCE GRACE
Fierce Grace is a yoga system of interconnected classes that combines alignment wisdom with freedom of expression. It is a combination of Ashtanga, Iyengar, Power, Classical Hatha, Yin and Bikram yoga, sequenced in ways that adhere to ancient yogic principles as well as the latest cutting-edge fitness and physiotherapy research for attaining optimum results. Each class has a different focus and mood, developing us mentally and emotionally by allowing all aspects of ourselves room for expression. We develop our strong "fierce" side, while our flexible "grace" side keeps us connected. The system allows us to tailor our practice to our individual needs and all classes work in unison to bring total balance to body and soul.
Yoga shy, stiff or the injured to advanced yogis, the Fierce Grace system is designed to be accessible and effective for everyone.
Fierce Grace founder Michele Pernetta, one of Europe's premier yoga teachers, led the UK Hot Yoga revolution, by bringing Bikram Yoga to London in 1994. 17 years and 4 studios later she launched Fierce Grace in London in 2013 to widespread press acclaim. FG is now in 10 countries and 23 locations. We are delighted to be bringing practitioners in New Zealand the opportunity to achieve the ultimate blend of strength and flexibility for both body and mind and join Fierce Grace's expanding community.
"With Fierce Grace I have created the yoga classes I always wanted to do myself. Presented in eight ways which address our changing needs, it is taught in a motivating and straightforward way,  that empowers students of all ages and fitness levels to become their own teacher and connects us with the backbone of real spirituality, while getting us super fit and healthy."
– Michele Pernetta, Founder and yoga teacher for over 20 years  Michele Pernetta, Fierce Grace founder
OUR QUEENSTOWN STUDIO
We are the proud flagship Fierce Grace studio in New Zealand. We are located at Remarkables Park Shopping Centre, Frankton.
At Fierce Grace Queenstown, you are welcomed by a cozy, modern environment with a accessible shower facility. Our studio has a small shop area where you can buy all of your yoga essentials along with internationally renowned DJ, artist and yoga enthusiast, Goldie's clothing brand, Yogangster and our own Fierce Grace merchandise. Our studio room is fitted with clean, naturally thermal insulated flooring, giving you extra comfort throughout your practice. All of our classes will take place in a heated room of approximately 35°C- 38°C. Fierce Grace Queenstown is the perfect place to rejuvenate.